Past Layouts
Here you can see past layouts Adam on the Edge FanFiction has had. All of these were made by me using Jasc Paint Shop Pro 7 and 8 (and as of 12/18/04, Adobe Photoshop 7 as well) and various PSDs and fonts found around the 'net.
---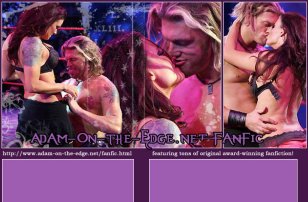 Rating: 10/10
---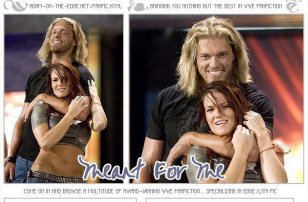 Rating: 10/10
---
Rating: 7/10
---
Rating: 8/10
---
Layout: I Deserve It
This one was definitely my best layout for the fanfic site yet! I was so reluctant to take it down, and it was up for a good, solid five months, but it was time for a change. This layout will always have a soft spot in my heart!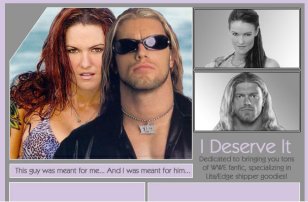 Rating: 10/10
---
Layout: Better Than Mistletoe
Oh well... I had planned to keep this one up until right after Christmas, but having quickly grown to downright hate it, it didn't last that long. I had great ideas for a layout for this fic, but it just didn't turn out *anywhere* near what I'd hoped. This one was just an all-around disappointment. =\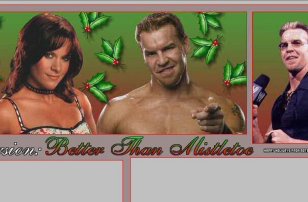 Rating: 5/10
---
Layout: Diabolical
Originally, I wasn't crazy about this layout beyond the graphic on the left, especially the brownish color of it, but it grew on me after awhile. This is currently one of my favorite fics to write, so I was happy that it won the layout poll.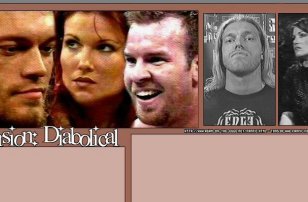 Rating: 8/10
---
Layout: Change of Heart
A very colorful layout for a very colorful fic! This was another cute one that I threw together in a short amount of time, and a bit different for me in experimenting with pattern backgrounds for the top graphic. The font was something new to me, which I love and will continue to use for awhile.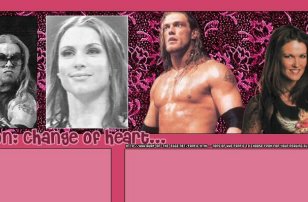 Rating: 8/10
---
Layout: Gone
A nice layout for one of my newer fics, which is one of the most fun to write. I chose green to coincide with the banner for the fic, and it really worked well! No complaints about this layout, although I found the left column to be a bit too wide.
---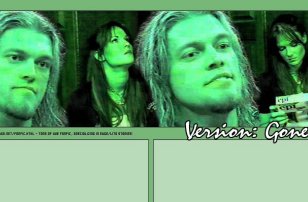 Rating: 9/10
---
Layout: Comes The Twilight
This was a cute little layout I threw together in about an hour and a half, and the fic was the most voted at the moment, so I went with what you guys wanted. The blue colors were definitely my faves, and I was happy with the top graphic as well. My only complaint about this layout were the text gifs in the body - they didn't quite come out right. Other than that, this layout was a hit!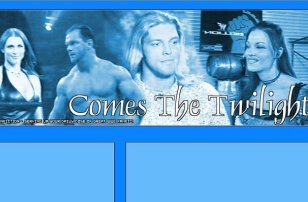 Rating: 9/10